… l'economia del crimine informatico "è diventata una specie di immagine speculare del capitalismo contemporaneo", afferma la carta.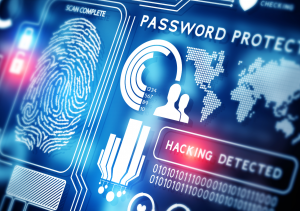 L'economia dei criminali informatici ha raggiunto un fatturato globale di $ 1.5 trilioni di dollari l'anno, secondo uno studio che mostra l'enorme portata del crimine informatico e come i profitti vengono acquisiti, riciclati, spesi e reinvestiti.
Un'indagine durata nove mesi sulle attività dei criminali informatici avverte che le azioni dei criminali sul web oscuro e oltre dovrebbero essere classificate come un'economia a sé stante al fine di rendere conto della vasta rete di attività e attori coinvolti.
"La metafora del" crimine informatico come un business "non è più adeguata per catturarne le complessità." dice il rapporto Into the Web of Profit, commissionato da Bromium e condotto dall'Università del Surrey.
"Una metafora più appropriata è un'economia, non un business, una struttura che funziona come un letterale" Web of Profit "- una gamma iper-connessa di agenti economici, relazioni economiche e altri fattori ora in grado di generare, sostenere e mantenere introiti criminali a scala senza precedenti".
Tale è la misura del modello economico che circonda la criminalità informatica, il rapporto suggerisce che è "diventato ora una specie di immagine speculare del capitalismo contemporaneo" completo di modelli di business dirompenti.
"Il contributo principale delle piattaforme è quello di connettere le persone con un servizio o un prodotto – le piattaforme non producono nulla da sole in questo processo, ma gli utenti forniscono piattaforme con il più prezioso di tutti i prodotti all'interno di un'economia basata sull'informazione – i loro dati", ha affermato Dr Michael McGuire, Senior Lecturer of Criminality presso University of Surrey e capo ricercatore del rapporto.
"Ora stiamo vedendo la stessa cosa nel mondo sotterraneo dei criminali informatici".
Il successo di queste piattaforme ha aiutato l'economia dei criminali informatici a generare almeno 1,5 trilioni di dollari di entrate all'anno. Mercati online illegali, vendita di articoli come droghe, prodotti farmaceutici illegali e merci contraffatte contando per circa la metà delle entrate totali – $ 860 miliardi.
Si dice che il furto di segreti commerciali e il furto di proprietà intellettuale rappresentino poco più di un terzo delle entrate del cybercriminale, con un valore di $ 500 miliardi.
Tuttavia, c'è ancora un sacco di entrate generate dalla criminalità informatica di basso livello – l'uso e la vendita di dati rubati come oggetto di commercio è descritto come "parte vitale dell'economia del crimine informatico" e rappresenta l'11% – o $ 160 miliardi – delle entrate totali .
Mentre i ricavi sono inferiori rispetto alla vendita di oggetti o segreti commerciali, è un'attività a rischio inferiore e quindi più attraente per alcuni rispetto al furto originale.
Quelli come il cybercrime-as-a-service e la distribuzione di malware portano in alcune delle entrate più basse dell'economia criminale – che rappresentano 1,6 miliardi di dollari di entrate – ma rappresentano opzioni ad alto rendimento per i singoli criminali informatici.
Anche il ransomware rientra in questo modello, con un fatturato di $ 1 miliardo a sé stante, e qualcosa di cui i singoli possono facilmente trarre profitto.
"Certamente, l'affermazione secondo cui il ransomware rappresenta uno dei più lucrosi crimini informatici potrebbe valere nel caso di attacchi individuali, ma le entrate complessive rimangono basse rispetto ad altre categorie", afferma il rapporto.
Poiché i profitti crescenti derivano dalla criminalità informatica, coloro che operano in questo ambito richiedono metodi di riciclaggio dei fondi sempre più complessi.
Il rapporto suggerisce che circa 2 miliardi di sterline di denaro riciclato siano diffusi in tutto il mondo, 200 miliardi di dollari possono essere attribuiti a entrate derivanti dalla criminalità informatica.
Coloro che operano nello spazio online stanno acquisendo sempre più le pratiche delle tradizionali bande criminali che utilizzano metodi di riciclaggio come usi illeciti del sistema bancario legittimo, muli di denaro, società di comodo e bonifici per nascondere attività
Mentre criptocurreny è un mezzo popolare di negoziazione sul web oscuro, il rapporto suggerisce che non ha un uso diffuso quando si tratta di profitti di riciclaggio, con solo il quattro per cento del denaro riciclato in Bitcoin e altre criptovalute.
Quando si tratta di spendere i profitti illegali, i criminali informatici agiscono più o meno allo stesso modo delle gang tradizionali, usandoli per comprare di tutto, dai prodotti per la casa, agli oggetti di lusso, alle auto sportive fino alle proprietà.
Tuttavia, per alcuni, questa non è la fine della strada, con i criminali informatici che spesso scelgono di investire in strumenti aggiuntivi per ulteriori attacchi di hacker, attacchi informatici e crimine online.
Sfortunatamente, ciò che questo probabilmente significa per i legittimi consumatori e le imprese è un numero crescente di attacchi in futuro.
"Il modello di criminalità della piattaforma sta producendo malware e rendendo il crimine informatico facile quanto lo shopping online", ha affermato Gregory Webb, CEO di Bromium.
"Non solo è facile accedere ai servizi e alle competenze dei criminali informatici, significa che le imprese, sia pubbliche che private, vedranno più attacchi con crescente sofisticazione.
Ci aspettiamo un assalto di attacchi mentre The Web of Profit prende slancio ".
(Visitato 70 times, 1 visite oggi)